Check out our stories of
energy efficiency


below and take action today!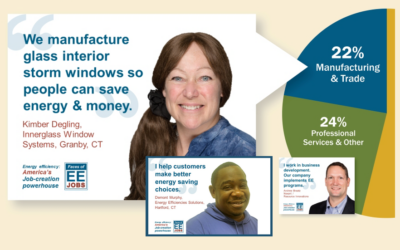 As we prepare for #EEday2021 tomorrow, a new report shows the breadth and depth of the U.S. workforce that helps people save money at their homes and businesses…
Add your organization to our growing list of participants!
Download and share our proclamation toolkit!