October 7 is Energy Efficiency Day.
But efficiency is year-round.

 
Save Money. Cut Carbon. Breathe Easier.
Find out how you can take part today!
Local governments, universities, organizations, corporations, and utilities are participating in #EEDay2020
Check out the list of 2019 supporters and join today!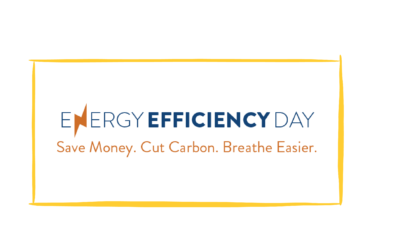 As conversations on climate and energy continue to make national headlines, thousands of businesses, utilities, universities, and local government (cities, counties, and states) are showing support for Energy Efficiency Day on October 2, 2019. More than 580 companies,...
read more
Find out how you can celebrate #EEDay2020!
Sign up as an Energy Efficiency Day supporter.
Check to see if your state, county, or city government is participating.
Are you looking for Energy Efficiency Day Canada?